Success Strategies for Business Owners
At Equiti, we are business owner specialists. Your business maybe small, medium or large, you may be a health care professional, run a successful restaurant or have a network marketing company. Like all business owners you want to grow, protect and ultimately transition your business. We can help you create wealth and keep more of it.
Our 3-step process makes it simple. First, we have a listening session to discover who you are and what your business does. We then create a personalize success blueprint helping you understand where you need to focus and create wealth. Finally, we work together to implement and manage your blueprint to success. Once you go through the Equiti process, you'll finally have that peace of mind.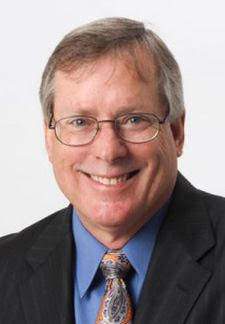 Neal's impeccable credentials with business and finance is second to none, however, what matters most to Neal is contributing to others. As a Certified Wealth Preservation Planner (CWPP) he is well-equipped to educate and guide business owners on the numerous alternatives available to them. His clients are left empowered with the right knowledge so that they can make the right choices for THEM.
Read More
With over 30 years of successfully working with business owners from start up, to growth and expansion and then transition, Neal brings a wealth of knowledge, experience and heart to Equiti. Neal has started, grown and sold several business and has passed on that experience to hundreds of business owner, so they could have the right success strategies for their business. Neal's rich financial background includes leadership roles with at Wycoff & Neil CFP, Pacific Mutual Life Insurance Company, San Diego Chapter of the Financial Planning Association (FPA), International Association of Financial Planners (IAFP), Equity in Dentistry and Equity Solutions for Life, Inc.
An author and sought after speaker, Neal teaches professionals from various nationally recognized organizations how to consult with business owners using advanced planning techniques. He is also a frequent educator of insurance agents, financial planners, CPA's and Enrolled Agents on multiple entity, business, tax, and estate planning strategies. Neal has helped these individuals enhance their own businesses through the continuing education courses he's written and conducted.
Our primary role is to be of oversight to our clients. We are confidants, co-strategist and advisers to our clients at all times above everything else. I believe we are the best business owner specialist in the world. And that the most business owners in the world do not have someone who does what we do. Every business owner in the world need us in their life.
Schedule Your Free Listening Session Today

2016 Equiti, LLC - All Rights Reserved