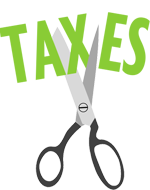 Save Money With Tax Strategies That work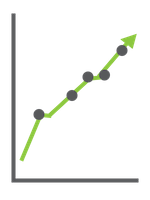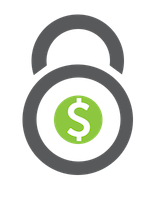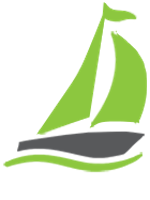 Define Your Exit Strategy
As a small business owner, it's hard to know how to prioritize and manage everything you have to think about.
We know that maintaining enough cash flow, paying the right amount in taxes and protecting your business are critical to your organization's success. It's nearly impossible to effectively manage all areas of business strategy while still delivering excellence to your clients.
With so much to think about, it's understandable that you could be leaving money on the table and not capitalizing on opportunities.
We know the difficulties you face in trying to manage all aspects of your business with ease. From asset protection and tax strategy, to profitability and transition, Equiti is here to help.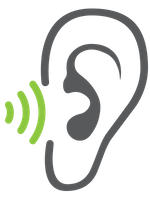 STEP 1 - LISTEN
Unlike others, we will listen to you empathetically so that we can fully understand you, your business and its challenges.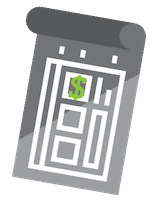 Step 2 - Plan
We craft a personalized success blueprint to deliver the exact results you're looking for.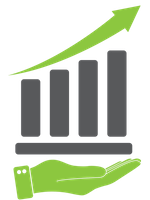 Step 3 - Implement
Together, we will help you implement and manage your plan to get you and your business where you want it to be.
You are only three steps away from clarity with your business, your finances and your life.
What Makes Equiti So Different?
What business owners need most is help and information to make smart decisions about their money. At Equiti, we get you the answers to those important questions and help you accomplish business goals you never knew were possible. If you are struggling to figure out how to reduce those quarterly tax payments, uncertain how to increase your companies' cash flow or want help to figure out the best way to exit your business...
Schedule your free listening session
I felt for many years I could handle this on my own. I went through several associates and companies but it just didn't work out… Equiti outlined the exact protocol I needed, but more importantly they were right there to implement every step. We're thankful we discovered Equiti!
Working with Equiti…I felt a sense of relief… I feel the future is good and I now have the freedom to go places and do things when I choose to do them… Equiti was invaluable in terms of giving me advice, planning out the finances and helping me to know where I stood; they were there for me and my wife if we needed any consultation throughout the entire process.
Have you completed our Healthy Business Checklist?
Discover the 5 Pulse Points that could make a difference between a happy, healthy, successful business or a business that is just getting by.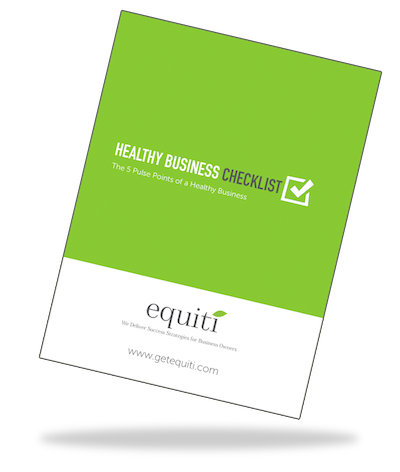 Get Started With Your FREE Listening Session.
If your business growth has hit that invisible ceiling and you feel like you're leaving money on the table, Equiti can help you break through to the next level.
Schedule your free listening session

2016 Equiti, LLC - All Rights Reserved